Bootje huren Amsterdam: ontspannen samen genieten!
Een bootje huren in Amsterdam is de leukste manier om ontspannen te genieten van onze prachtige stad. Je neemt je eigen vrienden of familie mee. Je vaart je bootje zelf, en bepaalt zelf hoe lang (3 of 4 uur) en waarheen. En onderweg kies je zelf of je even wilt stoppen voor het inslaan van proviand, een plaspauze of het schieten van fotogenieke plaatjes.
Bij ons een bootje huren betekent ontspannen, stil en uitstootvrij varen op groene stroom. Relaxter dan dat wordt het niet! Dus nodig wat leuke mensen uit, regel wat lekkers voor aan boord en reserveer nu je Boaty voor een prachtige vaartocht door Amsterdam!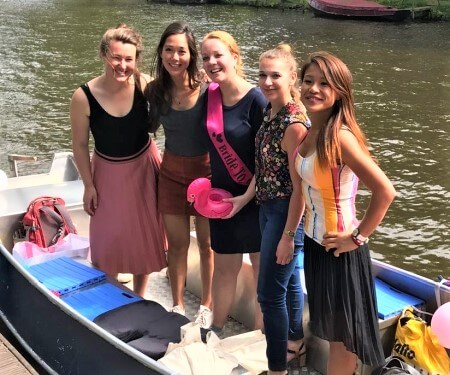 Een bootje huren in Amsterdam is nergens voordeliger
Zelf bootje varen in Amsterdam hoeft geen kapitalen te kosten! Sterker nog: het is een zeer betaalbaar uitje als je je bootje bij ons huurt en de kosten met een paar mensen deelt. Drie uur bootje varen kan al vanaf 89,-.
Boaty is daarmee met afstand de voordeligste bootverhuur van Amsterdam. Zo houd je geld over om lekkere hapjes en drankjes mee aan boord te nemen. Of om na het varen nog iets anders leuks te gaan doen.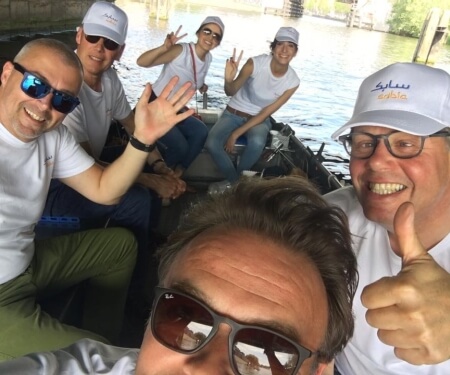 Bootje huren met persoonlijke service (ruim 4,5 sterren)
Wil je een bootje huren in Amsterdam, maar ben je hier niet bekend? Of heb je nooit eerder gevaren? Geen probleem, wij vinden het leuk om je te helpen!
Voor vertrek krijg je een duidelijke en persoonlijke uitleg. Daarin leggen we je uit hoe de boot werkt, wat de belangrijkste regels zijn en wat de leukste vaarroutes door Amsterdam zijn.
Ben je benieuwd hoe anderen hun ervaring met onze bootverhuur hebben beoordeeld? Wij hebben bijna 1000 reviews op Tripadvisor, Google, Facebook en Yelp, met een gemiddelde van ruim 4,5 sterren!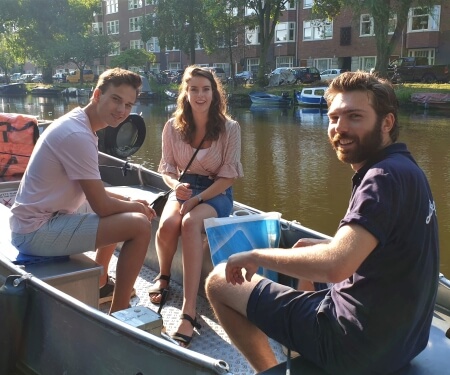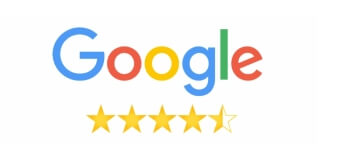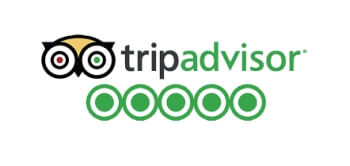 Makkelijk zelf varen zonder vaarbewijs, eenvoudig reserveren
Wij maken het huren en zelf varen van een bootje zo gemakkelijk mogelijk: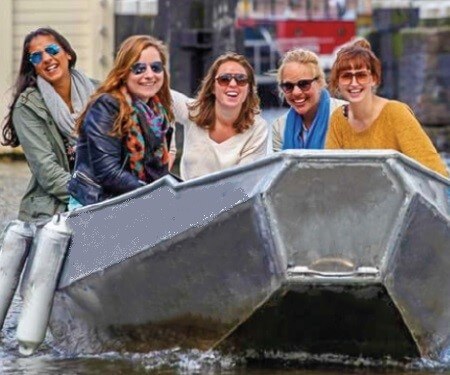 Flexibele (annulerings)voorwaarden bij Boaty
Bij Boaty bieden we een annuleringsbeleid aan waarbij je tot 24 uur voor de vaart kosteloos kunt annuleren en een volledige terugbetaling ontvangt. Daarnaast begrijpen we dat het weer soms onvoorspelbaar kan zijn. Dus, in geval van slecht weer (zoals dichte mist, aanhoudende regen, onweer of een stevige storm) kun je zelfs op dezelfde dag nog annuleren en krijg je het volledige bedrag terug.
Opmerking: Tijdens grote evenementen zoals Koningsdag en Gay Pride gelden er mogelijk andere regels vanwege de grote vraag naar bootjes. Neem hiervoor contact met ons op.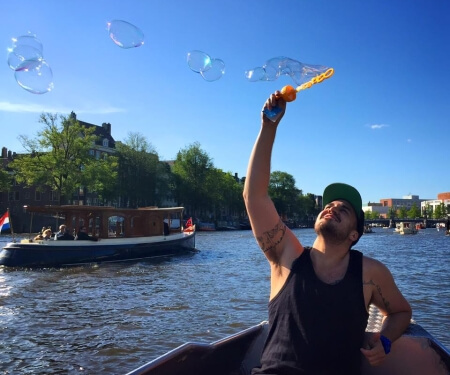 Je begint en eindigt je vaartocht bij onze bootverhuur in De Pijp:
makkelijk bereikbaar met fiets, OV en auto
aan de zuidkant van het centrum
met volop leuke horeca in de buurt
In een dagdeel van 3 of 4 uur kun je altijd een prachtige vaarroute door het centrum varen, bijv.:
het centrum in over de Amstel;
dan een mooie slinger over de grachtengordel;
en terug via het Rijksmuseum.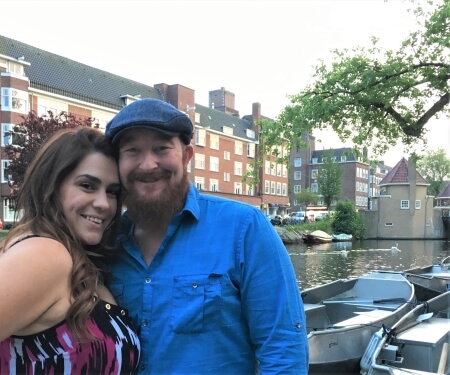 Bootje varen over de Amsterdamse grachten en de Amstel 
Met onze bootjes mag je bijna overal in Amsterdam varen. Door de grachtengordel met de bekende Prinsengracht, Keizersgracht, Herengracht en Singel. Maar bijvoorbeeld ook door de minder druk bevaren Jordaan of de Plantagebuurt. En zelfs over de indrukwekkende Amstel en het Oosterdok. Alleen de Kostverlorenvaart, Nieuwe Herengracht, Nieuwe Meer en het IJ zijn vanwege de veiligheid verboden gebied.
Op de grote waterkaart die je meekrijgt bij het huren van een bootje, hebben we een aantal aanbevolen routes ingetekend. Als je er daar één van volgt, weet je zeker dat je veel moois te zien krijgt. Als je de grachten goed kent en liever je eigen plan trekt, dan mag dat natuurlijk ook.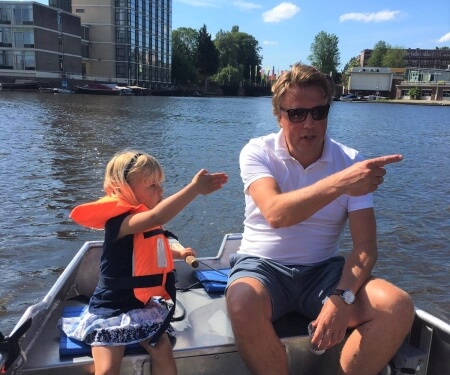 Wat neem je mee als je gaat bootje varen?
Goed gezelschap is het halve werk. Met wie wil jij een paar uur bootje varen op de Amsterdamse grachten: je vrienden, je familie, je date, of een paar leuke collega's?

 
Lekker eten en drinken. Altijd goed. Als je op weg naar onze bootverhuur je koelkast of de supermarkt plundert, verlies je onderweg geen onnodige tijd.

De juiste kleding. Je hoeft er niet uit te zien als een kapitein. Maar het is wél handig om vooraf het weer te checken. Dan weet je of je genoeg hebt aan je zwemspullen en een zonnebril, of dat je voor de zekerheid juist beter een extra dikke trui of een paraplu meeneemt.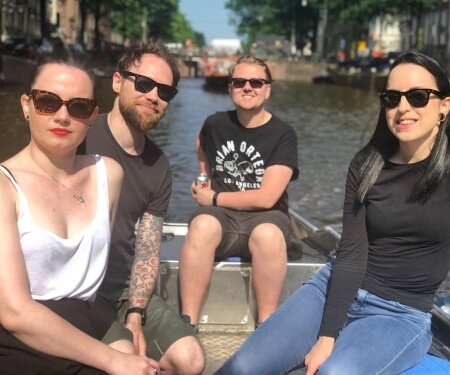 Met je bedrijfsuitje varen in Amsterdam
Een bootje huren en zelf varen in Amsterdam is een geweldige activiteit voor je bedrijfsuitje. Bijna iedereen vindt het leuk om ontspannen over de grachten te varen. En met kleine groepjes van maximaal zes personen per boot spreek je elkaar echt.
Voor wie wat meer (in)spanning zoekt, hebben we de 'Canal Cruise Competition'. Dat is een prachtige vaartocht met onderweg leuke vragen over Amsterdam en een aantal foto-opdrachten. Graag helpen we je ook vrijblijvend met goede tips (aanvullende activiteiten en geschikte horeca) voor de invulling van de rest van je bedrijfsuitje in Amsterdam.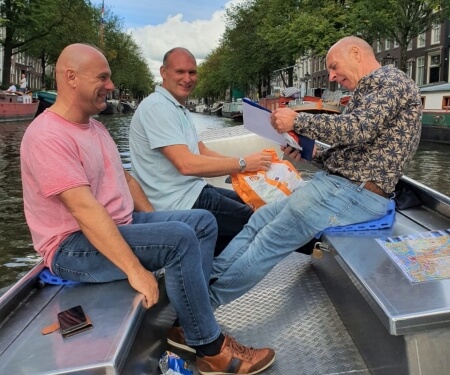 Boot huren Koningsdag of Gaypride
Een boot huren kan bij ons ook op Koningsdag. Koningsdag op de grachten is een unieke belevenis: alles en iedereen is oranje en er is overal muziek en feest. Echt doorvaren is er niet bij, maar je ziet toch heel wat van de stad zonder urenlang door de drukte te hoeven slenteren.
Ook de jaarlijkse Gay Pride is een enorm spektakel. Inbegrepen bij je boothuur is een ligplaatsvignet waarmee je letterlijk eerste rang zit. Je eigen boot huren is dus de beste manier om de hele optocht van dichtbij te beleven!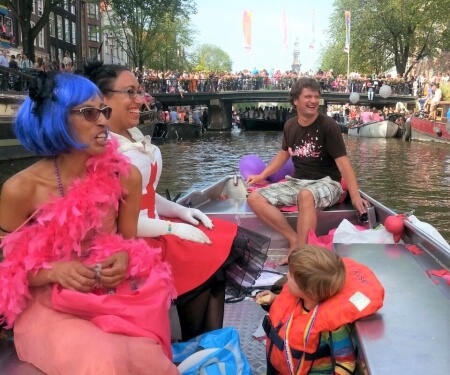 Bootje varen voor nop? Doe mee met onze fotowedstrijd!
Boaty is al de voordeligste bootverhuur van Amsterdam. Maar je kunt bij ons zelfs helemaal voor niks varen! Met een lekkere fles cava voor onderweg. Hoe je dat voor elkaar krijgt? Door onze fotowedstrijd te winnen!
Dus vergeet niet om wat mooie, grappige of verrassend originele foto's van jouw vaartocht op een Boaty te maken. Meedoen is simpel: tag Boaty op je Insta of Facebook.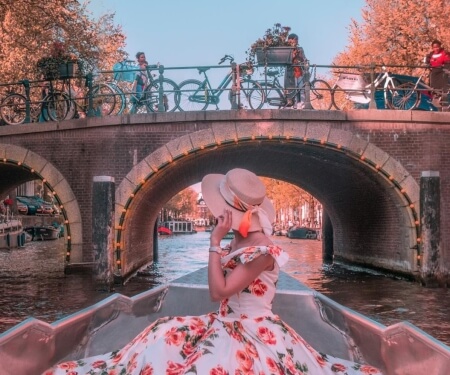 Boaty Bootverhuur: makkelijk, persoonlijk, voordelig
Boaty Bootverhuur bestaat sinds 2008. Wij laten jou ontspannen genieten van de Amsterdamse grachten:
* makkelijk: door eenvoudig zelf te varen bootjes;
* persoonlijk: door een goede service en uitleg;
* voordelig: door de laagste tarieven van Amsterdam.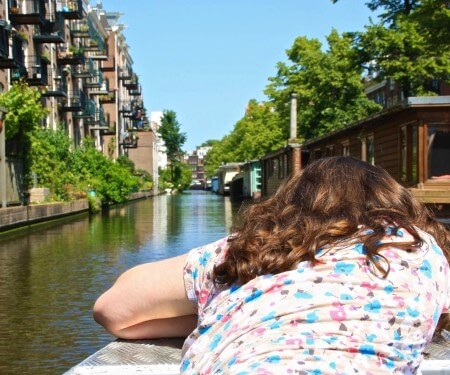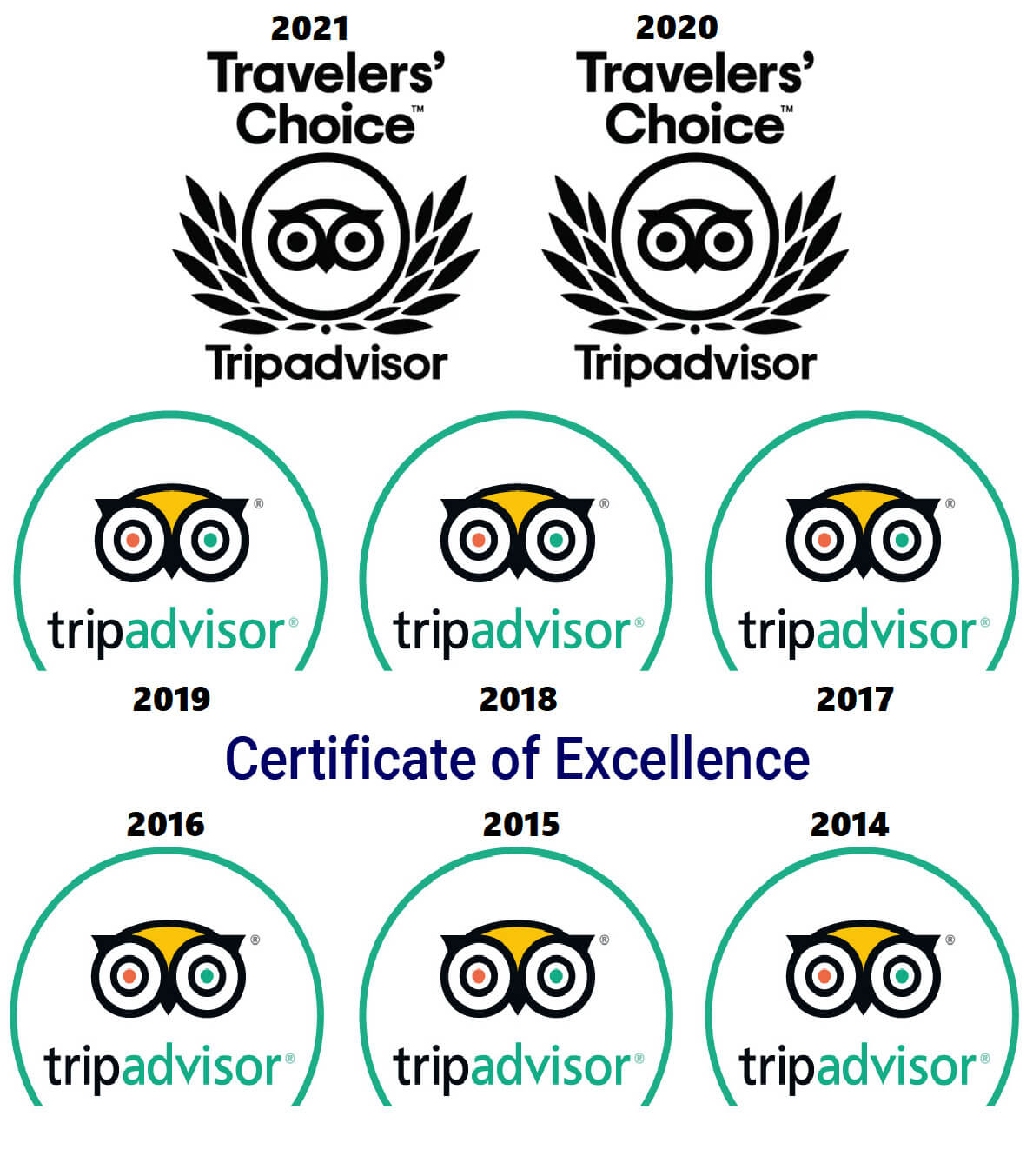 Boats4rent Bootverhuur Amsterdam
Soms kun je bij ons geen bootje meer huren, omdat we vol zitten. Dat gebeurt vooral bij mooi weer, in de weekenden en in de vakanties. Op zulke momenten raden we je onze collega's van Boats4rent Bootverhuur aan. Boats4rent heeft nagenoeg dezelfde bootjes, tarieven en service. Maar dan vanaf een andere locatie, aan de westkant van het centrum.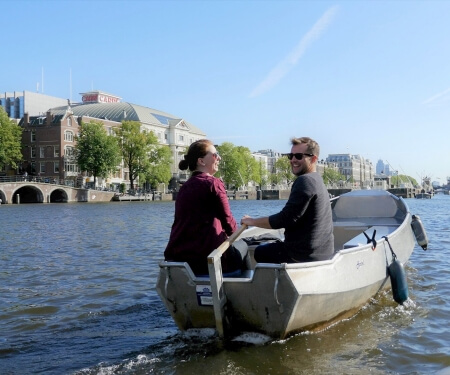 Vandaag varen?
Bel +3120 261 70 61